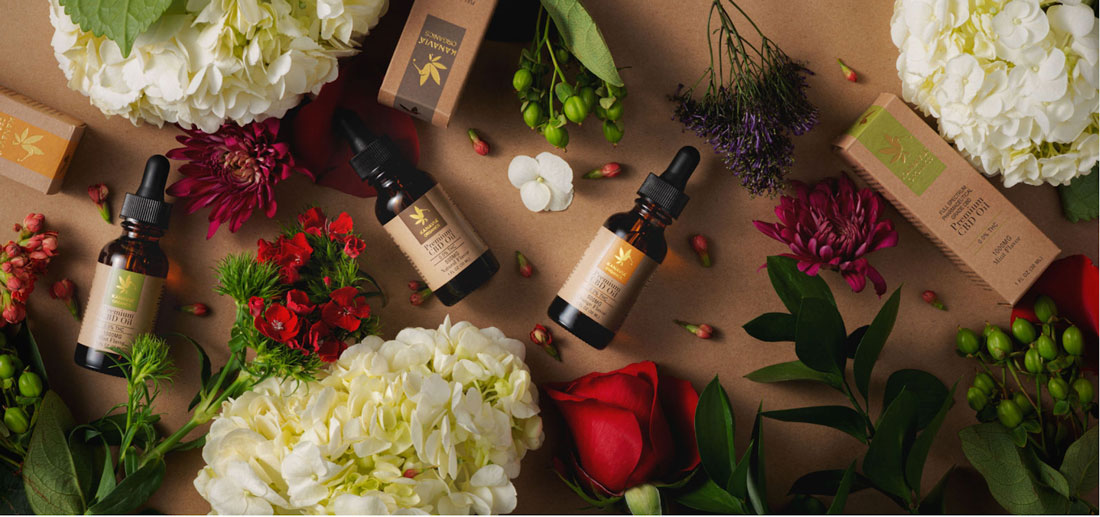 CBD, or cannabidiol, is one of 100 compounds in the Cannabis sativa plant that is known for its non-psychoactive nature and therapeutic properties. Thanks to a proprietary extraction technique, we are able to enjoy the therapeutic benefits of CBD in the form of natural CBD oils and gummies. When choosing CBD products for your own use, it's important to understand how each product is absorbed and what effects it's likely to have. Read on to find out everything you need to know about CBD gummies vs CBD oil!
CBD Oil vs Gummies: How Are They Made?
No matter which CBD product you're looking at (CBD gummies vs oil), the basic ingredient is the same: Our broad-spectrum, phytocannabinoid-rich hemp oil. The oil that we use in our online CBD product collection has been extracted from medicinal-grade hemp that was grown organically right here in the USA. From there, we mix the CBD hemp oil with other organic ingredients depending on the nature of the final product:
How We Make our CBD Oil
For our CBD oils, we add medium-chain triglycerides (MCT) oil to function as a carrier oil for the hemp and increase its natural bioavailability. Our orange and minty oils also contain natural flavorings to improve the taste and provide additional benefits.
How We Make our CBD Gummies
For our full-spectrum CBD gummies, we mix the hemp oil with pectin, gelatin, fatty acids, and natural fruit flavorings to create a soft, chewable product that is perfect for eating after meals or just before bedtime.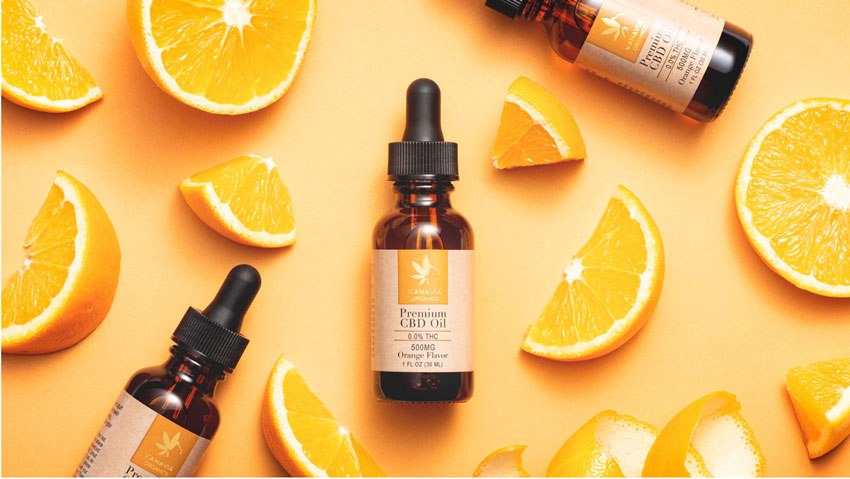 CBD Gummies vs Oil: How Are They Different?
So, while the active ingredient in both products is the same, the difference in the effects are related to the way that each of the products is used. Let's take a look at the effects of CBD gummies vs CBD oil:
CBD Oil
The most common method for taking CBD oil is called "sublingual administration." In this method, the user squirts a dropperful of the oil under their tongue and holds it there for at least 60 seconds before swallowing. Typically, a CBD user will take a dropperful in the morning and another one at night before they go to sleep.
With sublingual administration, the active compounds in the phytocannabinoid-rich hemp oil are absorbed by the capillaries located just under the tongue and pass quickly and efficiently into the bloodstream. You should feel the effects in 45 minutes to an hour, and if you don't feel anything with the dose that you take, you can try a higher dose around four to six hours later.
Our CBD oils come in bottles of 500mg or 1000mg and last for up to a month, depending on your regular dose and the frequency of use.
CBD Gummies
To compare CBD gummies vs oil, let's now take a look at CBD gummies. In contrast to CBD oil, gummies are chewed and then swallowed directly — passing through the stomach before being metabolized by the liver and entering the bloodstream. Because the effects aren't felt until the gummies have been digested, it can take anywhere from 30 minutes or several hours to begin to feel a change — however, these effects are then much longer-lasting and tend to stick around for up to 8 hours after the initial peak.
The gummies we offer at Kanavia contain 10mg of CBD each, and we recommend taking between one and five gummies at a time, depending on your needs and tolerance level.
Effects of CBD Gummies vs Oil
We've looked at some differences — namely, how each product is taken, the time that each product takes to have an effect, and how long that effect is likely to last. Now, let's look at their similarities. As they contain the same active ingredients, all of our oral products (including gummies, oils, and broad-spectrum CBD capsules) are designed to offer you the research-based benefits of cannabidiol:
As a digested product, our CBD gummies offer one more potential benefit, which is to assist with heartburn after meals. As shown by research, the endocannabinoid system (ECS) helps to regulate inflammation, acid secretion, and sensations of pain in the digestive system. Providing phytocannabinoids in the form of CBD could help to bring these functions back into balance.
Deciding Whether to Buy CBD Oil vs Gummies
The decision to use CBD gummies vs oil will largely be based on your personal preferences and specific health needs. For some people, holding CBD oil under their tongue is a little awkward and uncomfortable, and they prefer the gummies for their sweet and "normal" taste. Also, for taking your CBD on-the-go, it's hard to beat a gummy for its portability and discreet appearance. It simply looks like a regular candy!
Contrasting CBD gummies vs oil, CBD oil tends to be a better option for using at home as part of your morning and bedtime routines. Many people appreciate the simple, streamlined ingredients and fast absorption of our CBD oils. They also find that our natural flavorings are very pleasant and easy-to-digest for sensitive individuals.
Explore CBD Oil vs Gummies and More at Kanavia
If your goal is to enjoy the many benefits of cannabidiol for greater health and wellbeing, the CBD gummies vs oil question only represents the tip of the iceberg! In addition to these two popular formats, cannabidiol can now be enjoyed in several different ways, including oral and topical products of every description. We even offer vet-designed CBD chews for your pets!
Every product features our broad-spectrum, phytocannabinoid-rich hemp oil along with synergistic ingredients that enhance absorption. Consult a healthcare provider at Kanavia to find out whether CBD gummies vs oil or topicals could be the best solution for you!